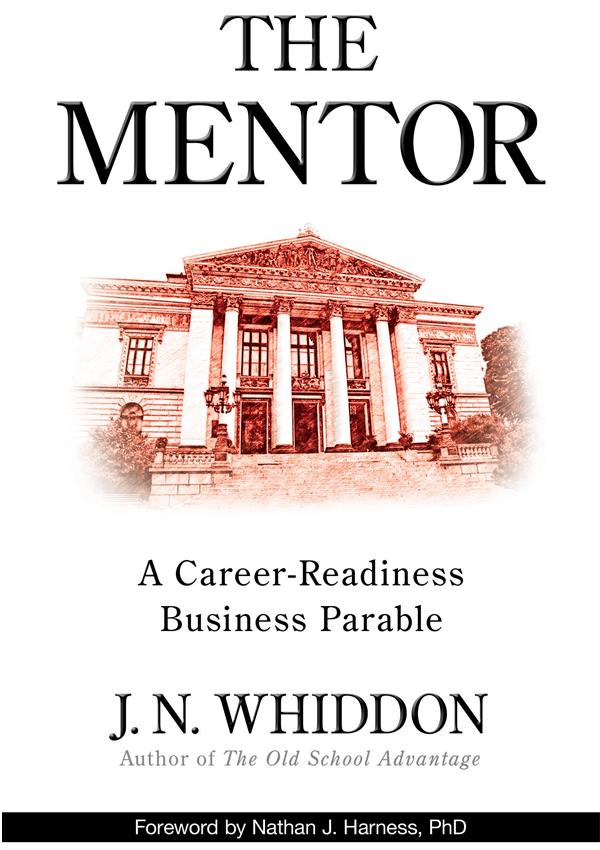 Founder and CEO of  The Old School
J.N. WHIDDON
J. N. "Jim" Whiddon is founder and CEO of "The Old School," a professional development and consulting firm specializing in exceptional personal skills and mentoring systems for college programs, young professionals, and corporate executives.
After a short stint in college coaching while in graduate school, Jim spent more than thirty years in the financial industry as an accomplished business owner and national thought leader, where he authored three books in the investing genre.
Impassioned with the mission of pouring wisdom into the next generation, Whiddon sold his highly successful financial firm in 2013 and wrote "The Old School Advantage: Timeless Tools for Every Generation." As a father of four millennials, he felt compelled to write a book containing the how-tos of life. "The Mentor" is an attempt to put the principles he teaches into story form.
Whiddon has been quoted by national media outlets including the Wall Street Journal, CNBC, and Fortune magazine. He has hosted a daily radio show on CNN Headline News in Dallas and been a Fox News Radio contributor. His work has been published in more than 350 newspapers and publications across the country.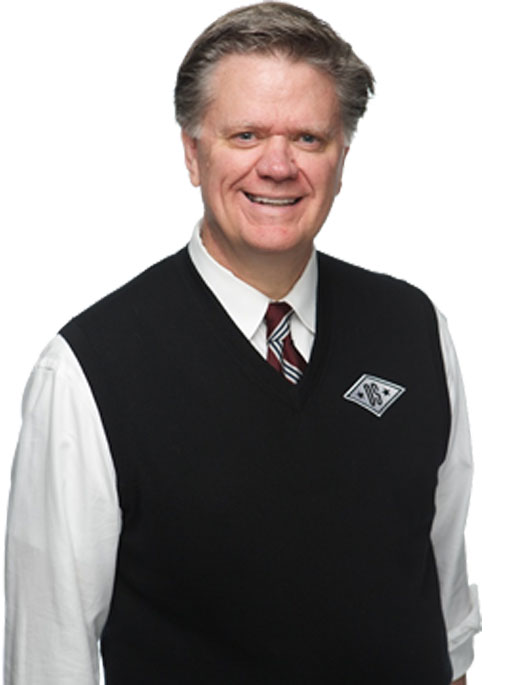 Years business experience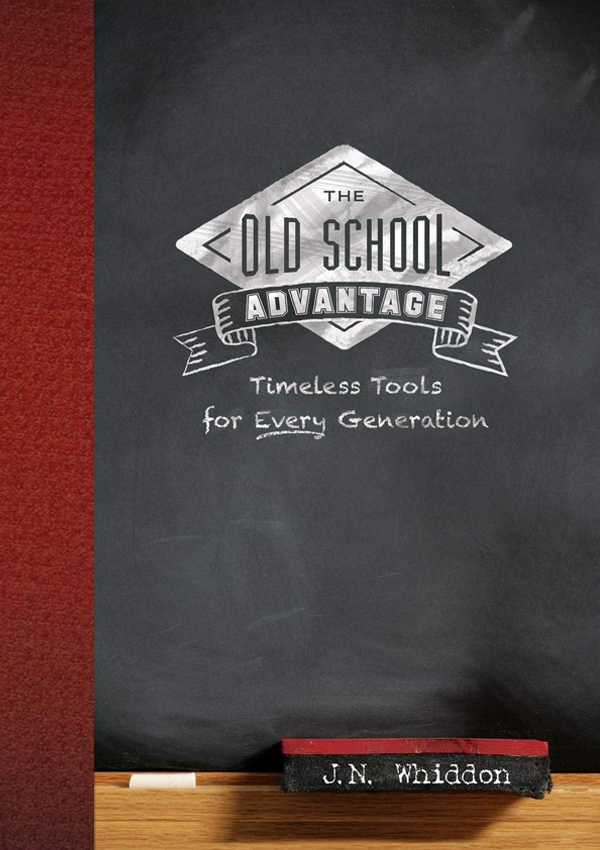 The Old School Advantage
The Old School Advantage: Timeless Tools for Every Generation is all about giving you an edge in life, not just in your education or career. Arming you with the skills and insight you need to succeed, The Old School™ program equips you to make a lasting impression in every encounter. 
No matter your age, school never truly lets out, and real leaders never stop seeking and soaking up knowledge. So if you want to stand out in an era in which information is everywhere but wisdom is elusive, you need to be more than just technically skilled. You need to be a trailblazer equipped with discernment "beyond your years."
Ready to become a modern maverick dedicated to success and significance? It's time to tap into The Old School Advantage. Learn how to deliver impactful presentations using ready recall. Discover how you can influence people with "WOW!" words and probing questions. Become a master in the art of storytelling. 
With these indispensable tools, you can build a life and leave a legacy that will endure. Don't fall behind, and don't settle for mediocrity. Give yourself The Old School Advantage. 
Business leaders and educators agree .
" Whiddon has a unique ability to synthesize meaningful concepts into practical 

and actionable efforts that have an immediate positive impact. 

There is simply no way you are not enriched by the experience! "
ADAM BIRENBAUM
CEO, Buckingham Strategic Wealth
"Whiddon has truly been a blessing to our company. His training has helped both our reps and our customers tremendously! I know 'The Mentor' will give many others a chance to benefit from his wisdom."
DANIEL L. JONES, Chairman, President & CEO, Encore Wire Corporation
"Another book by J.N. Whiddon is a timeless gift.  His powerful message of profound truths has made a difference for students – and for me!"
BRANDI L. PLUNKETT, Ph.D,
Executive Director, Center for Executive Development, Mays Business School, Texas A&M University
"I was impacted greatly by two mentors in my life. J.N. Whiddon's book is a terrific guide to mentoring others. It comes from experience and is extraordinarily well written. I recommend it very highly for anyone who is even thinking about mentorship!
RON BLUE
Founding Director, Kingdom Advisors
"The wisdom Whiddon offers in The Mentor aligns perfectly with our mission to support the children of our military service members around the globe. What a blessing he has provided for generations to come!"
LEE SECHRIST
Cofounder, the Gratitude Initiative
"Whiddon powerfully reinforces the lessons that many in this generation have forgotten: the personal skills and qualities that provide tools for success in any working environment or social situation."
SCOTT FRALEY, JD, MA
Director of Legal Writing, Baylor Law School
"Whiddon provided concepts for our team that had an immediate and positive impact. His books were especially useful in bridging the culture gap to our young professionals as they started their careers."
BRUCE GRAHAM
Chief Strategy Officer, Tyler Technologies
"Whiddon's enlightened story speaks wisdom about the essentials for a successful career—and life. If you're looking for that person your students will listen to, look no further. This book speaks to the matter in a wonderful journey you won't want to miss."
KELLY MOORE
President, National Christian School Association
"The Mentor is a modern-day parable which draws readers into a captivating story of life lessons. Required reading for anyone interested in personal and professional growth!"
SID WALKER, PHD
President, the Walker Group Executive Consultants
Key Note Speaker

Team Training (Live or Distance)

Executive Mentoring

Business/Strategic Consulting
I AM OLD SCHOOL
I am authentic and consistent in my actions.
I am responsible, accountable, and reliable.
I am determined and I make no excuses.
I am wise beyond my years.
I am Old School.